Restaurant Owners
Get low cost and better protection
Consult with an ICA Certified Restaurant Insurance Agent
Call Now
Protect your business
With a business owners & workers' compensation policy from our certified food industry agents.
Why do I need a
Certified Agent
There are many risks involved in running a food service business. Food contamination, dangerous equipment, employee injuries, and burglary are all reasons to have a proper restaurant insurance policy. Our certified restaurant agents have been trained in the foodservice industry and understand all the different types of risks associated with the industry. We are here to help you understand what coverages you need and why. We can cover ALL TYPES of businesses, so to speak with a certified agent, search the map to find a local representative.
Who Needs Restaurant Insurance Coverage?
Any business owner who serves food MUST have coverage; it's the law.
Family Restaurant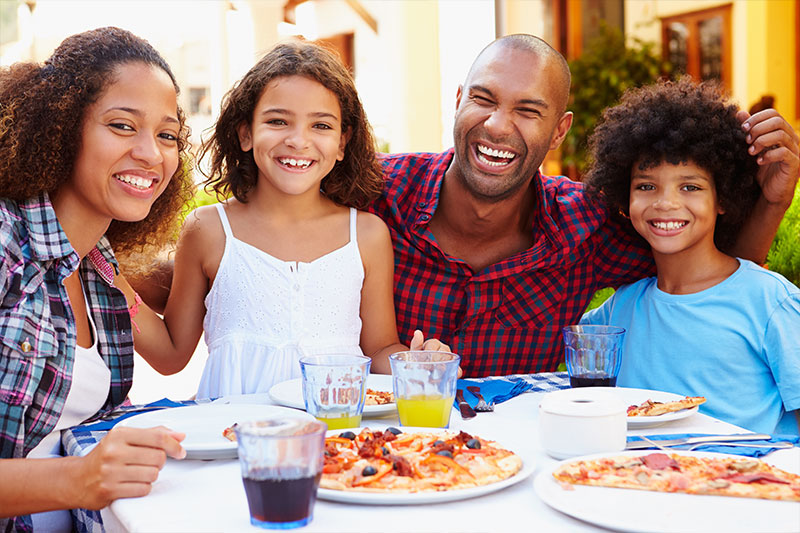 Family style restaurants usually have menu style services. Their operational hours are usually from early morning to early evening. They serve family-style food and alcohol sales are less than 25% of their gross receipts, and usually without large bar service.
Bar & Grill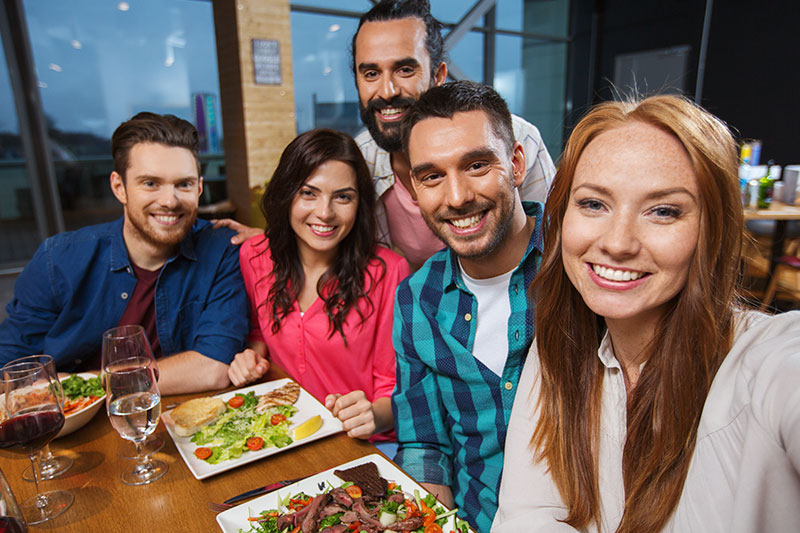 A majority of their sales are alcohol-based, with a limited menu. Foodservice may include grilling, frying, but usually not multiple course meals. Some may have live entertainment, music DJ, or even dart tournaments but typically have some entertainment.
Franchise & Fast Food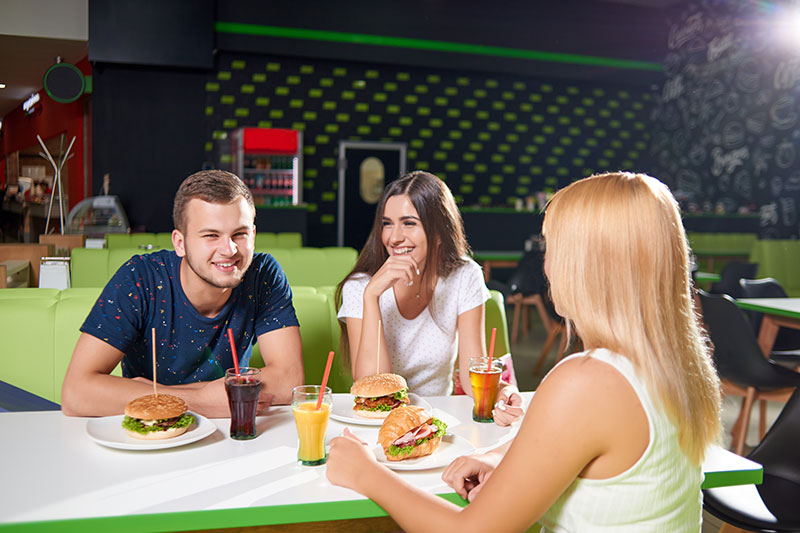 This includes both name brands such as Wendy's or local quick food grill services. Often times, these restaurants have unique franchise contracts they are required to follow.
Deli and Small Restaurants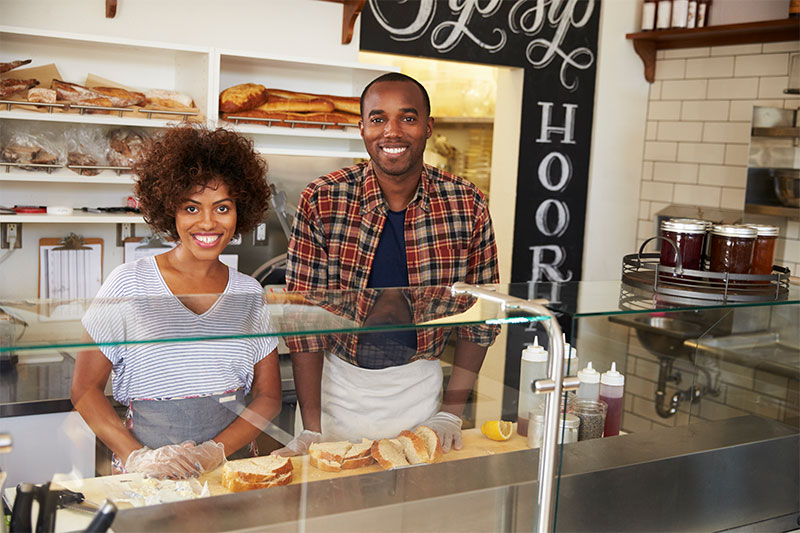 This type of business usually consists of sandwich shops with microwaves and toasting ovens. You will find limited menu items, but it can also have a deli counter with bulk meats and cheeses and pasta salads.
Food Trucks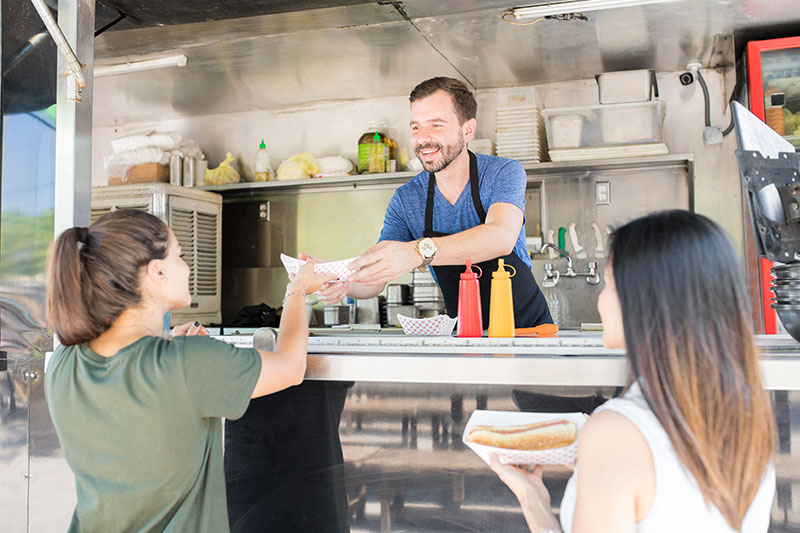 This includes cooking services out of a trailer or truck, moving to different locations. Usually, this is quickly prepared food. Catering food can be prepared on or off-site and delivered to the event.
Fine Dining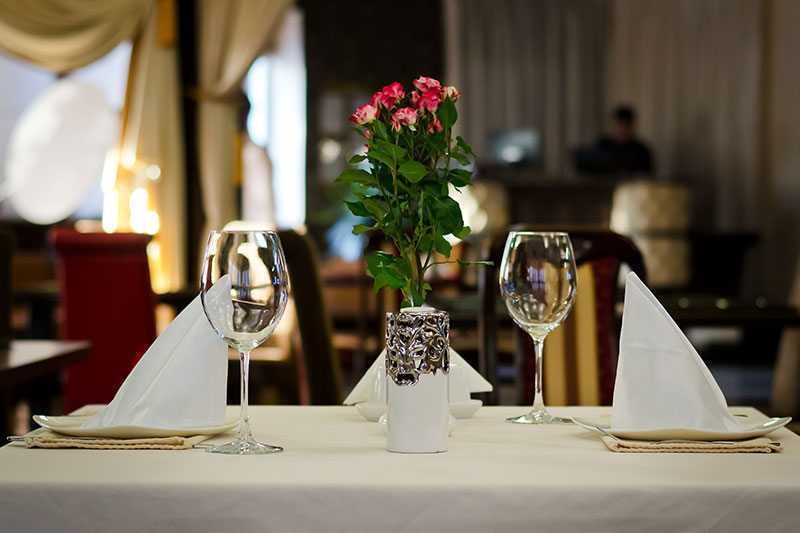 Fine dining restaurants usually sell gourmet foods where there are multiple courses and often times with expensive wines. Alcohol sales could be greater than food sales based on the price of wine but could still is a fine dining restaurant.
What coverages does a food service business need?
Our certified Restaurant Insurance Agents know the foodservice industry.
They will look over your policy and see what risks you may be missing and help you save on insurance.
Food Contamination
Liquor Liability
Employment Practices Liability
Building Coverage
Business Personal Property
Business Income
General Liability
Business Auto Liability
Workers' Compensation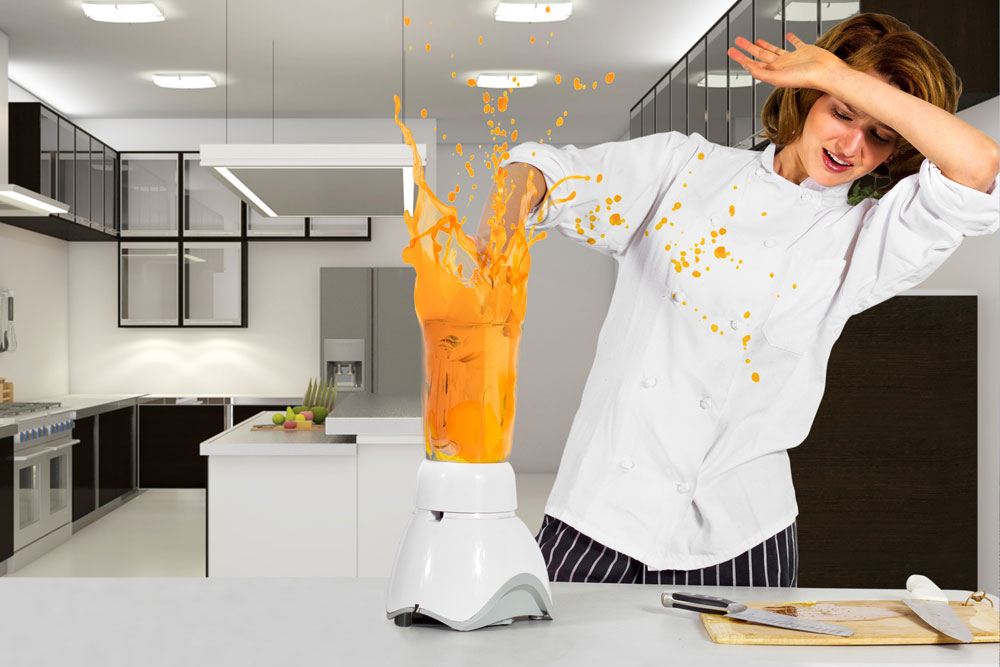 What could it cost not
to be fully covered?
One mistake can result in a huge lawsuit that can damage your business beyond repair. Why would you trust an automated, quick quote, generator when you could work with a skilled and knowledgeable restaurant insurance agent? Our certified restaurant agents are specifically trained and have completed a rigorous advanced course that focuses' on all the components of the complex insurance coverages needed by restaurant owners.